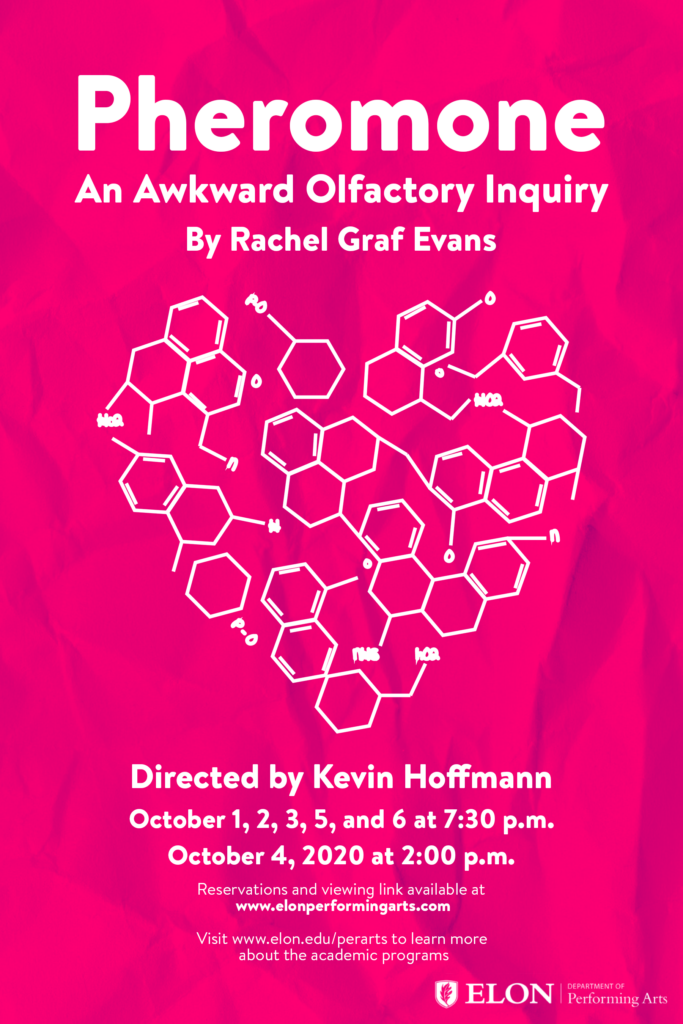 Director's Notes
In response to the global pandemic, the Department of Performing Arts has responded with a reimagined 2020-21 production season full of creative innovation, collaboration and new technology.
With our first production, we're focusing on new play development by announcing an exciting new award and launching a new partnership. Pheromone, by Rachel Graf Evans, is the inaugural winner of the Elon University Acting Program's New Play Award in cooperation and partnership with the Hollins University MFA Playwriting Program. We are extremely excited to begin this new partnership with Hollins' esteemed program and explore the educational synergies between us.
As this play is a fresh, new work in development, the playwright has been very involved in the production process, participating in casting, attending rehearsals, and tweaking the script for the digital medium – even writing a brand-new character for our production! The students have responded brilliantly to the challenge of being involved in a production that is continually evolving.
The characters of the play are in search of romance, affirmation, fulfillment and adoration; allowing attraction to guide them. Their fundamental need for connection and intimacy drives the play. So how does one stage theatrical intimacy and establish sincere connection when using a purely digital format? Can physical attraction and chemistry be portrayed over Zoom?
In our efforts to answer these questions, after months of caution, quarantining and social distancing, we became more keenly aware of how vital the ability to connect, human-to-human, really is.
We relate to the character's yearning with our own yearning for the days when we could hug a friend, shake hands or see one another's faces at the local store. Such connection, intimacy, touch and physical proximity seem like an absolute luxury now.
With a firm goal of safeguarding student health and learning, we undertook the pioneering of creating an all-virtual live production. This process has been full of new challenges around every corner as we've sought to take our existing knowledge and experience as theatre makers into a digital realm. It has required creativity, bravery, commitment and extreme innovation on the part of all involved to bring you what you will see here tonight.
As I remind students in class, "limitation breeds creativity." This case has been no different. Our department has partnered with School of Communications to harness new software and technology to bring you this live performance. The actors have learned to adapt their performances for the camera, while designers and technicians have undertaken new responsibilities, learned new skills and sought creative solutions to challenges met at every phase of the process.
The behind-the-scenes peek at our process reveals untold hours on Zoom, moments of frustration followed by jubilant breakthroughs, continual flexibility, patience and lots and lots and lots of deep breaths.
We hope that you enjoy this truly one-of-a-kind performance!
Sincerely,
Kevin Hoffmann
Special Thanks
Max Negin, Rachel Graf Evans, Todd Ristau, Fred Rubeck, Angie Roppo, Lauren Kearns, and Kimberly Rippy
Cast
| | |
| --- | --- |
| Ella | Jordan Kulick |
| Lourdes | Daniela Rodrigo |
| Olive | Markley Bortz |
| Paulie | Zion Middleton |
| Addy | Kendra Chideya |
| Kyle | Kenny Harvey |
| Claudia | Naiya Banks |
| Jim | Andrew Altmann |
| Shelby | Mari Blake |
| Voice | Carenna Slotkoff |
| Ella U/S | Brynn Lackey |
| Lourdes U/S | Kelly Belarmino |
| Olive U/S | Zoe Healey |
| Addy U/S | Monique Fogg |
| Kyle U/S | Alec Wilson |
| Claudia U/S | Carenna Slotkoff |
| Jim U/S | Jared Wise |
| Shelby U/S | Angelina Cerami |
| Voice U/S | Lauren Memery |
Production Team
| | |
| --- | --- |
| Director | Kevin Hoffmann |
| Assistant Director | Lauren Memery |
| Visual Designer | Emily George |
| Costume Designer | Jack Smith |
| Sound Designer | Michael Smith |
| Lighting Designer | Alex Nemfakos |
| Technical Designer | JP Mullican |
| Stage Manager | Allyson Vogel |
| Assistant Stage Manager | Peyton Otis |
| Assistant Stage Manager | Jules Schwartz |
| Production Manager | Bill Webb |
| Costume Shop Manager | Heidi Jo Scheimer |
| Props Master | Haley Richey |
| Sound Advisor | Michael Smith |
| Video Advisor | Max Negin |
| Video Operator | Chris Morrison |
| Front-of-House Supervisor | David McGraw |
| House Manager | Jack Morrill |
| Poster Design | Sydney Dye |
Bios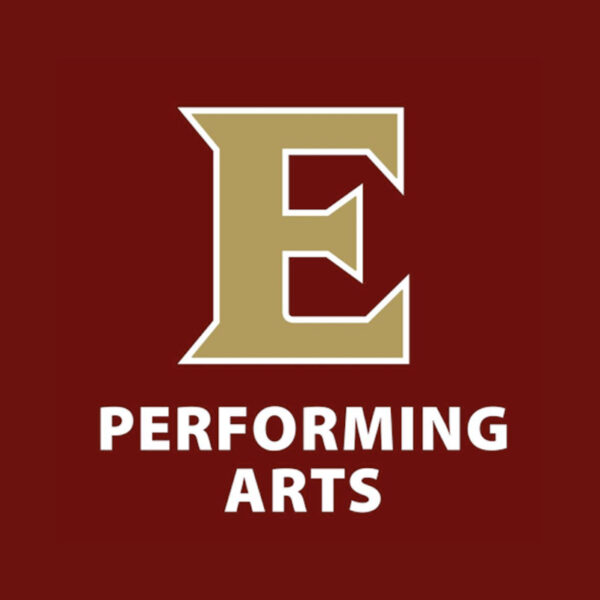 Kevin Hoffmann
(Director) Kevin is a Visiting Assistant Professor at Elon where he teaches Acting, Dialects, Shakespeare, Michael Chekhov Technique and more. Professional acting highlights include Twelfth Night and Whisper House (world premiere Duncan Sheik musical) at The Old Globe, Proof at Virginia Rep and The Taming of the Shrew at Delaware Shakespeare Festival. He holds certifications in Michael Chekhov Technique from the Great Lakes Michael Chekhov Consortium and the Michael Chekhov Association and is currently pursuing his teaching certification in Alexander Technique. He holds a BFA in Acting from Elon University and an MFA in Acting from The Old Globe/USD. www.kevinhoffmann.com.
Rachel Graf Evans
(Playwright) Rachel Graf Evans (she/her) is Philadelphia-based writer and theatre artist. Currently a dual MFA Candidate, RGE is a member of the inaugural George and Joy Abbott Cohort for Musical Theatre Collaboration at Temple University, as well as a playwright in the Hollins University Playwright's Lab. Recent writing credits include: Randi and Roxanne (2020 Hollins Playwright's Lab Reading); Quartet (2019 Nayyar Kapur New Play Festival); Built to Float (2018 Essential Theatre Award for Georgia Playwrights). Proud member of Working Title Playwrights, New Play Exchange, and the Dramatists Guild. B.A. with High Honors: Theatre/Gender, Sexuality, and Feminist Studies (Oberlin College). An abundance of gratitude to everyone who helped grow this play. Stay tuned at www.rachelgrafevans.com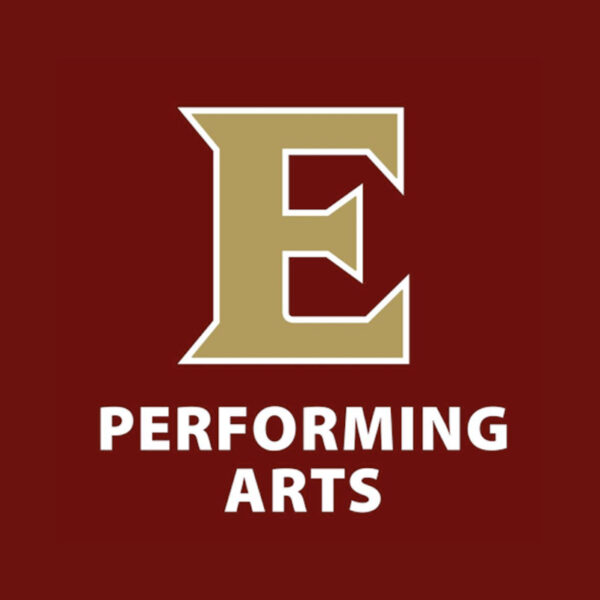 Jack A. Smith
Jack is an Associate Professor of Performing Arts. He has worked at many regional theaters from The Orlando Shakespeare Theater to The Actor's Theater of Louisville. He spends most of his summers either working at a small theater in Missouri (City of Maples Rep) or traveling the world looking at textiles, antique garments, or cultural wonders. His passions include antique textiles (specifically American Women's Costume from the 19th century and the politics of 18th-century French fashions) and his dog, Neha!
Jordan Kulick
Jordan Kulick is so excited to be understudying the Sons and Guards in Elon's production of Medea. She is a Sophomore Acting Major from Stamford, CT. Previously, Jordan played Ella in Pheromone this past fall and understudied #14 in The Wolves last January term. She is immensely grateful to be a part of this amazing team and has loved the opportunity to work with Professor Rubeck. She would like to thank her family, friends, and the entire production team of Medea. This has been an incredible experience.
Markley Bortz
Markley Bortz is a sophomore acting major at Elon University. Other Elon credits include Pheromone (Olive), Clown Bar (Popo u/s), and staged reading of Clown Bar 2 (Popo). She is a member of Elon Performing Arts' improv troupe Instant Laughter. She is so grateful to have been a part of such an incredible cast and crew during this time!
Allyson Vogel
Allyson Vogel is a sophomore majoring in biology and theatrical design and technology with a focus in stage management. This is her musical stage-managing debut at Elon, and her recent shows include Hamlet (assistant stage manager) and Pheromone (stage manager). She is so proud of all of the hard work put into this show, and she looks forward to what the next school year brings.
Emily George
Emily is a senior Theatrical Design and Technology major and is thrilled to be working as the Scenic Charge on the mainstage Spring productions this year! All my love to the TDT department (past & present). You make this worth it. <3
Kendra Chideya
Kendra Chideya is a senior BFA Acting major at Elon University. Kendra has been acting in theatre since the age of eleven and has acted in films for about four years now. Besides acting, she also enjoys directing, producing, and writing work within the entertainment industry and will continue to have these pursuits within her future career endeavors. Kendra is extremely grateful to her phenomenal and devoted family who are some of the most selfless humans she has ever known. She's eternal thankful to have them in her life and for the amazing opportunity to be in this production.
Kenny Harvey
(Kyle) Kenny is thrilled to be making his Elon Mainstage debut as Kyle. He would like to thank Kevin Hoffmann, Lauren, Allyson, Rachel and every other luminary who helped create the roadmap through this new and uncharted territory. They are legends of their time. Kenny sends all his love home and across the northern border. Credits: Happy Mahoney (u/s) in Clown Bar, EU Mainstage; Mr. Rice in Molly Sweeney, EU Production.
Peyton Otis
(Stage Manager) Peyton Otis is so excited to be Stage Managing her first collegiate show here at Elon! A current sophomore majoring in Theatrical Design and Technology with a concentration in Stage Management, her past college credits include We Will Rock You (Asst. Stage Manager) and Pheromone (Asst. Stage Manager). She wants to give a huge shout out to the entire cast and crew for all their hard work, flexibility, and openness throughout this entire process.
Jules Schwartz
(Assistant Stage Manager) Elon shows: Assistant Stage Manager for Violet, Assistant Stage Manager for Pheromone.
Haley Richey
(Props Master) Haley Richey is a Junior Theatrical Design and Technology Major with a focus in props and makeup. During her Elon career she worked on Trojan Barbie as one of the makeup designers, Clown Bar as the weapons handler, and began working on Violet in the spring of last year as the props master. She wants to thank Charles Johnson and Natalie Hart for their continuous support throughout the production. She always wants to thank her friends and family for inspiring her to work hard on this project.
Mari Blake
Mari Blake is a senior BFA Acting and BA Creative Writing major from New Jersey. Mari is so grateful to be working on this incredible production with such an amazing team. Past Elon credits include Pheromone, Trojan Barbie, The School for Wives and APO's production of Dog Sees God. Lots of love to Mom and Wyatt for their endless support.
Max Negin
(Video Advisor) Assistant Professor of Cinema and Television Arts, Max Negin, a four-time Emmy award winner, has worked as an editor, writer and producer for various broadcast and cable outlets including NBC, ABC, FOX, ESPN, HBO and Comcast SportsNet, video coordinator for three seasons for Philadelphia Phillies TV and associate producer and broadcast coordinator for two seasons with the Philadelphia 76ers. Has worked for NBC Sports Olympics as a digital media manager six times: Beijing (2008), Vancouver (2010), London (2012), Socci (2014), and Rio (2016), and Pyeonchang (2018). Faculty director of Elon Sports Vision.
Brynn Lackey
Brynn Lackey is a first year acting student and is thrilled to be understudying the role of Ella! She is from Northern Virginia where she has been highly involved in theatre in her high school and community. Some recent highlights have been Hero in Much Ado About Nothing, and Ado Annie in Oklahoma! Brynn is very grateful for this opportunity and is excited for you to see the show!
Andrew Altmann
Andrew Altmann is a 21 year old senior at Elon University. He is very grateful to have had the chance to work with the amazing cast of Medea and perform for Elon this last time before graduation. He was last seen on McCrary Stage in Twelfth Night but was more recently seen in the Zoom production of Pheromone as Jim. He'd like to thank his family and friends for always supporting him.
Zoe Healey
(Olive U/S) Zoe is a freshman Acting major from Hartford Connecticut who is excited to be understudying in her first Elon Production. She is a recent graduate of the UNCSA high school drama program and her past credits include Abigail in The Crucible, Juliet in Romeo and Juliet, Lilith in She Kills Monsters, and more.
Monique Fogg
Monique Fogg is a Freshman Acting Major born and raised in Durham, NC. She graduated from the University of North Carolina School of the Arts High School Drama Program in Winston-Salem, NC. Some of her favorite roles include Spirit in Bright Star at Playmakers Repertory Company, Caroline in I & You, and Lord Pinkleton in Rodger and Hammerstein's Cinderella. She is so excited for this school year and couldn't be more grateful for this opportunity.
Alec Wilson
Alec Wilson is a First Year Acting major at Elon University. He previously worked on Pheromone with Elon University as the understudy for Kyle.
Jared Wise
Jared Wise is thrilled to have been given his first opportunity in a show at Elon! He would like to thank his loving parents for their support in his endeavor for a BFA.
Lauren Memery
Lauren Memery is a writer and comedian from Sumter, South Carolina. She has written several full length plays and is currently developing an original TV pilot titled, "They Told Us We Were Girls." She has directed several shows, including Effect's The Vagina Monologues and APO's Dog Sees God. She is an alumni of Second City's Comedy Studies program and plans to relocate back to Chicago after graduation where she can pursue a profession in comedic writing, direction, and performance.
Angelina Cerami
Angelina Cerami is a first-year acting major at Elon. She is so excited to be the understudy for one of the chorus women in this year's winter production of Medea. Recent roles include Shelby U/S (Pheromone), Wendla (Spring Awakening), Juror 3 (12 Angry Jurors), Drowsy Chaperone (The Drowsy Chaperone), and Logainne (Spelling Bee). She is also the founder, director, and producer of the nonprofit Breaking Barriers Theatre Company.
Naiya Banks
This is Naiya's junior year in the BFA program and she is so happy to add Medea to her list of productions here at Elon! She'd like to thank her amazing family, the wonderful production team, and every one of her friends that have pushed her to be the best. Instagram: @naiya.alexis
Kelly Belarmino
Kelly Belarmino is a sophomore Music Theatre Major at Elon University. Some of her credits include Pheromone (Lourdes U/S) and Grease (Rizzo). She has also performed at Carnegie Hall, The Manhattan Repertory Theatre, and Gotham Hall. All of this would not be possible without the continued love and support of A3 Agency, her friends, and her family!
Carenna Slotkoff
Carenna, a sophomore Acting major, is so happy to have learned from Cheri Stokes in this experience. Previously, Carenna understudied in The Wolves (#46) as well as in Hamlet (Ophelia), where she was also seen as Court Attendant 1. Her most recent credit was as "Voice" in the fall virtual MainStage of Pheromone.
Daniela Rodrigo
Daniela is a proud member of Elon's Music Theatre Class of 2021 and is thrilled to be playing the role of Barrett in this production of Fugitive Songs. Past Elon credits include Pheromone (Lourdes), Sweeney Todd (Ensemble), and Once on this Island (Andrea understudy/Ensemble). She would like to thank her friends and family for their constant love and support!
Zion Middleton
Zion Middleton is a Junior Music Theatre Major from Mcdonough, Ga. Outside of his passion and love for performing, he enjoys working at the Boys and Gir's Club, advocating for racial justice, and mentoring and educating the young black artist of the future. Previous Elon credits include: Fortinbras (Hamlet) and John Merrick U/S (The Elephant Man). Other credits include: Aldolpho (The Drowsy Chaperone), Agwe (Once on this Island) and Othello (Othello).
David McGraw
(Front-of-House Supervisor) David McGraw is the Program Coordinator for the Arts Administration program and the Front of House Supervisor for Performing Arts. Prof. McGraw is the author of "The Epoch Model: An Arts Organization with an Expiration Date," featured in 20UNDER40: Re-inventing the Arts and Arts Education for the 21st Century. He formerly served the head of the stage management and arts entrepreneurship programs at the University of Iowa as well as the Executive Director of the Iowa Summer Rep. Mr. McGraw also founded SM-Sim, LLC, and the Stage Manager Survey, the largest study of stage managers in the world. He currently serves on the national board of the Stage Managers Association.
Sydney Dye
(Poster Design) Sydney Dye is a current senior studying Theatrical Design & Technology and Communication Design. This year, Sydney is very excited to be producing her Lumen project #silenced, with the help of many fellow Performing Arts students. She was a video design intern at The Muny in 2019, and returned as a production editor for The Muny Summer Variety Hour series in 2020. Her select Elon credits include, We Will Rock You (projection designer), Trojan Barbie (projection designer), The Wolves (stage manager) and Bent (stage manager). Sydney would like to thank her friends and family for their constant support.
Alex Nemfakos
Alex Nemfakos is a Junior TDT and Anthropology double major. This year she will be the lighting designer of Pheromone and the Fall Dance Concert, assistant lighting designer of Beast Mode Champion and #silenced, and stage managing Macbeth.
Jack Morrill
Jack Morrill is a sophomore BFA Acting major from San Diego, California. ​Jack has worked as the Promotional Manager for a year now. Elon credits include Timmy u/s in Clown Bar, Mac in a staged reading of Clown Bar 2, Beethoven u/s in Dog Sees God, Polonius u/s in Hamlet, Mr. Bergman and others in Beast Mode Champion.