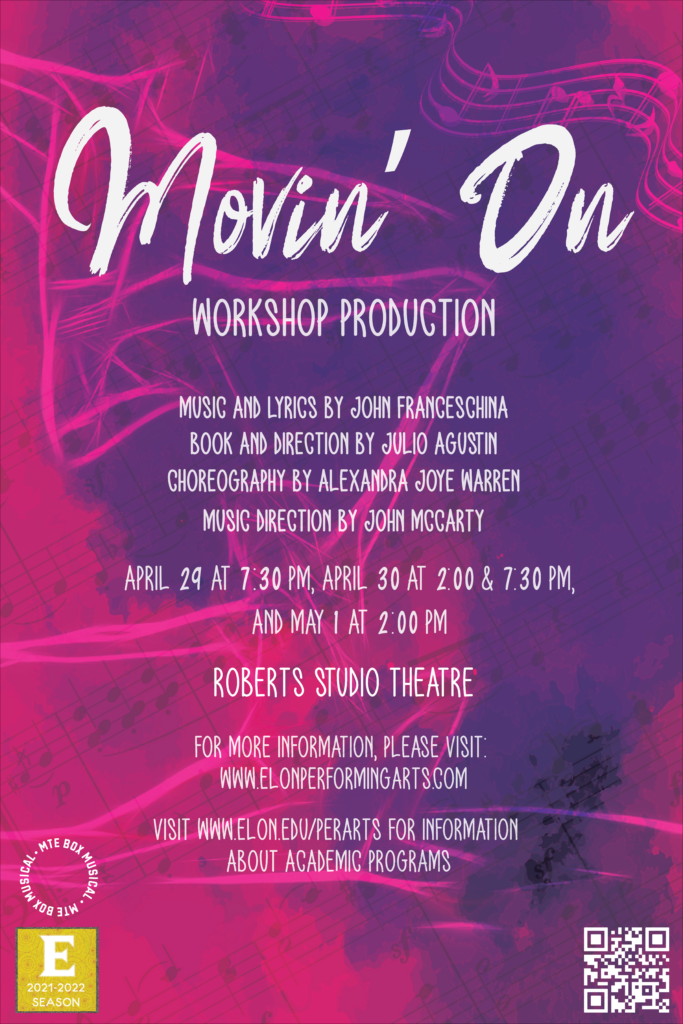 In accordance with Healthy Elon policies, this event is under an indoor mask optional policy. Masks are required for anyone experiencing COVID-like symptoms and anyone who has not completed five days after the five-day isolation period after a positive test. Those who have not received their vaccination and booster, who are at elevated risk, or who have family members at risk are strongly encouraged to continue the use of masks indoors.
Special Thanks
Natalie Hart, Charles Johnson, Michael Smith, Jack Smith, Heidi Jo Schiemer, JP Mullican, Bill Webb, David McGraw
Cast
Timothy
Andy Edelman
Rachel
Anna Hertel
Alex
Anne-Sophie Hill
Mary Ann
Hannah Kevitt
Scott
Tyler Okunski
Linda
Julianne Roberts
Ensemble
Tristan Altobelli
Collin Flanagan
Candace Rhodes
Sitare Sadeghi
Summer Severin
Tara Venkataraman
Timothy (u/s)
Charlie Pelletier
Rachel (u/s)
Jaid Green
Alex (u/s)
Zeth Dixon
Mary Ann (u/s)
Mallorie Sievert
Scott (u/s)
Bryant Howard
Linda (u/s)
Mia McManamy
Swings
Jacob Atkins
Kyra Britt
Ella Huestis
Creative Team
Director
Julio Matos
Assistant to the Director
Jaid Green
Choreographer
Alexandra Joye Warren
Assistant Choreographer
Zeth Dixon
Music Director
John McCarty
Asst. Student Music Directors
Tristan Altobelli
Candace Rhodes
Scenic Designer
Elizabeth Brady
Costume Consultant
Jack Smith
Asst. Costume Consultant
Brianna Boucher
Sound Designer
Michael Smith
Lighting Designer
Hannah Brown
Asst. Lighting Designer
Sarah Adams
Production Team
Production Manager
Bill Webb
Technical Director
JP Mullican
Stage Manager
Jessica Valente
Asst. Stage Manager
Becca Wyckoff
Costume Shop Manager
Heidi Jo Scheimer
Light Board Op
Sean Mikesh
Sound Board Op
Mia Johnson
Deck Crew
Gavin Connors
Allison Durand
Wardrobe Crew
Jonathan Jensen
Front-of-House Supervisor
David McGraw
House Managers
Keri Anderson
Jack Morrill
Laura McGuire
Poster Design
Sydney Dye
The Band
Conductor: John McCarty
Piano: Tyson Hankins
Bass: Rebecca Marland
Contractor: Kate Hopper
Musical Numbers
Prologue: On the Line
"Movin' On"……….Company
Scene 1: The Legacy Robe Ceremony
Company
Scene 2: Auditioning
"Next"……….Company
Scene 3: Backstage Chatter
"The Company You Keep"……….Company
"Color Blind"……….Alex, Linda, Rachel, Mary Ann
Scene 4: Dance Class
"No More Fairy Tales"……….Alex
"On Pointe"……….Rachel
Scene 5: Dating
"I Know How to Be Lonely"……….Linda
"When Love Has Gone"……….Mary Ann
"My Heart Danced"……….Timothy
Scene 6: Swings
"Swings"……….Company
"Mambo Parody"……….Company
Scene 7: The Understudy Contract
"Understudy Chorale"……….Company
Scene 8: Understudy Rehearsal
"I Never Knew"……….Mary Ann, Timothy, Scott
"Better Than"……….Timothy, Alex, Linda, Rachel
Scene 9: The Stroman Audition
"What I Missed"……….Scott
Scene 10: What's Next?
"Movin' On" Reprise……….Mary Ann, Timothy, Scott, Linda, Rachel
Scene 11: The Big Break
"Out of Line"……….Linda
Scene 12: Another Opening Night
"The Broadway Legacy Robe"……….Company
Bios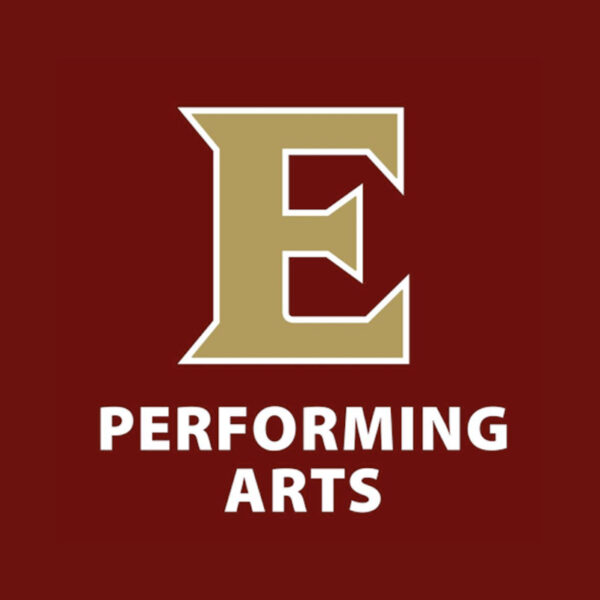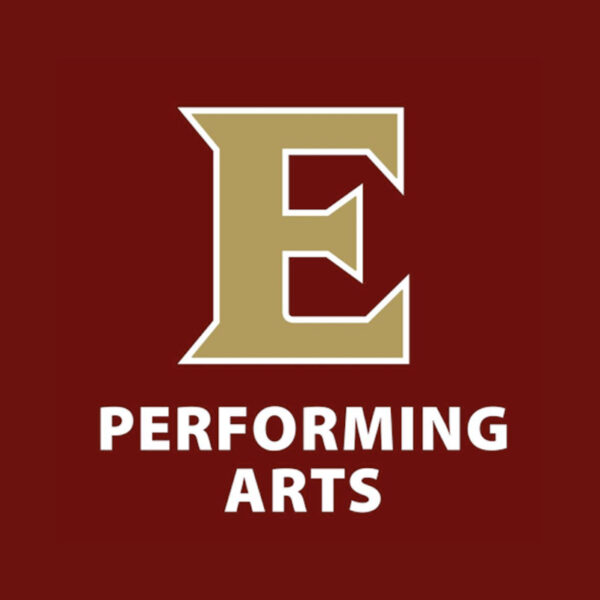 Julio Agustin
Julio Agustin is an associate professor and Director of Music Theatre at Elon University. He has performed in six Broadway shows (Chicago, Fosse, Steel Pier, others). Award nominations include Audelco Award, Best Director (Sweet Charity @ New Haarlem Arts Theatre, NYC); Syracuse Area Live Theatre, Best Choreographer (In the Heights @ Hangar Theatre); and Houston Press, Best Choreographer (Guys and Dolls @ Theatre Under the Stars). He is the author of THE PROFESSIONAL ACTOR'S HANDBOOK: FROM CASTING CALL TO CURTAIN CALL. JulioAgustin.com / @JulioAgustinNYC
Alexandra Joye Warren
Alexandra Joye Warren is an Assistant Professor of Performing Arts at Elon University. Alexandra received her BA from Spelman College and MFA from UNC Greensboro. She performed, choreographed, and taught in New York with Christal Brown's INSPIRIT dance company, Paloma and Patricia McGregor's Angela's Pulse, Sydnie L. Mosley Dances and others. Alexandra has been fortunate to study with Germaine Acogny's Jant-Bi at L'Ecole Des Sables in Senegal and worked with Bill T. Jones as a performer in development of Fela! the Musical. Alexandra is the 2021 Inaugural Artist-In-Residence for the Greensboro Downtown Parks. Alexandra is the Founding Artistic Director of JOYEMOVEMENT dance company which has toured nationally since 2014.
John McCarty
Dr. John McCarty is currently an Assistant Professor of Performing Arts at Elon University. Throughout his career, Dr. McCarty has served as a conductor and educator at the collegiate level, including as the Director of Choral Music at Bridgewater College in Virginia and as a faculty member at the University of Miami and Miami Dade College. He has also worked as a musical director for various community arts organizations. As a scholar, Dr. McCarty has also presented at conferences in the United States and Europe.
JP Mullican
JP has served as the Performing Arts Technical Director since Fall 2017. Prior to Elon, he worked as a lead craftsperson and project manager on productions such as Paw Patrol Live. Outside of Elon, he continues work as a freelance technical designer on productions such as the Frozen Australian Tour, The Beauty and the Beast in Shanghai, and The Phantom of the Opera World Tour. In his free time, JP builds custom furniture and runs an ever-increasing number of virtual Dungeons & Dragons campaigns. He couldn't do any of this without the constant support of his amazing partner.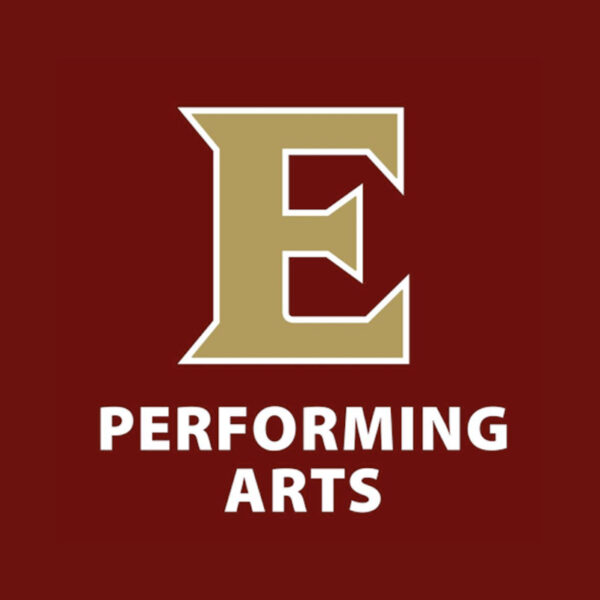 Jack A. Smith
Jack is an Associate Professor of Performing Arts. He has worked at many regional theaters from The Orlando Shakespeare Theater to The Actor's Theater of Louisville. He spends most of his summers either working at a small theater in Missouri (City of Maples Rep) or traveling the world looking at textiles, antique garments, or cultural wonders. His passions include antique textiles (specifically American Women's Costume from the 19th century and the politics of 18th-century French fashions) and his dog, Neha!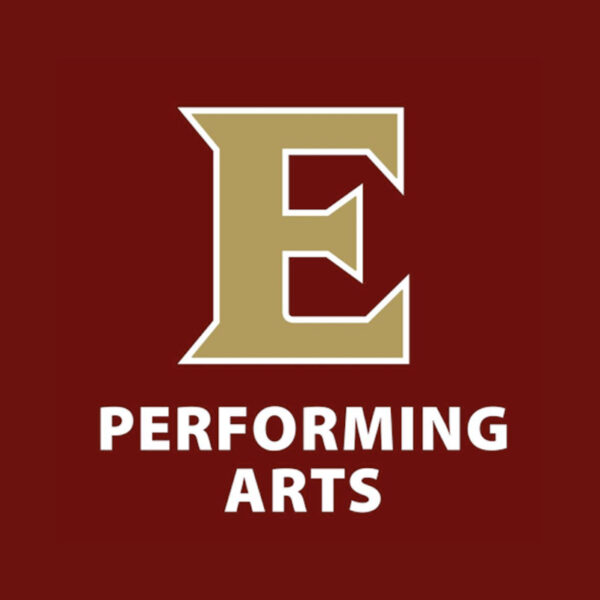 Michael Smith
Tyson Hankins
Tyson Hankins is one of the full-time staff accompanists for the musical theatre program at Elon University. A classically trained pianist, Tyson is able to play a multitude of genres ranging from classical to pop and everything in between. Since beginning work here in 2006, he has accompanied many musical productions at Elon University, as well as numerous musical productions for community theatre and professional organizations in the area.
Sarah Kay Adams
Sarah is a sophomore double major in theatre design and technology with a focus in lighting and sound as well as arts administration. She is so happy to be an assistant lighting designer for Movin' On and is excited for the next! In her most recent shows, she was the sound designer/A1 for Into the Woods and one of the lighting designers for the Fall Dance Concert. She'd also like to give a thank you to all faculty, staff, friends and family that have supported her throughout this process!
Tristan Altobelli
Tristan is super excited to be here and to be a part of Elon performing arts.
Jacob Atkins
Jacob is a Sophomore at Elon University from Tampa, Florida, who is pursuing his BFA in Musical Theatre. Recent credits are Newsies (Jack Kelly), Pippin (Pippin), Disaster the Musical (Chad), I Love You Because (Austin). Jacob would like to say a special thank you to his family and friends who have supported his journey in the Arts. Check him out on Instagram @thejacobatkins_
Brianna Boucher
Brianna Boucher is a sophomore majoring in Arts Administration and Theatrical Design and Technology, with a focus on stage management and costumes. She recently had the privilege of working with David McGraw as a research assistant for the Stage Manager Survey. In addition to her work on Movin' On, Brianna is currently stage managing a student show. Previous credits include Bridging: The Spring Dance Concert (SM and Asst. Scenic Designer), Fall Dance Concert (ASM) and Medea (ASM).
Elizabeth Brady
Elizabeth is a senior graduating with a degree in Theatrical Design and Technology Major and Arts Administration. She couldn't think of a more fun show to end her Elon career with. She would like to thank the cast, crew, and production team for making this such a positive experience.
Hannah Elise Brown
Hannah Elise Brown is a sophomore Theatrical Design and Technology major from Raleigh, North Carolina. Hannah Elise is beyond excited to be working with all of the talented individuals of this program! Hannah Elise's notable Elon credits include Beast Mode Champion (Asst. Stage Manager), Dog Sees God (Asst. Lighting Designer), and Elephant Man (Stage Manager). Hannah is thankful for the opportunity to work with this wonderful team and hopes everyone enjoys this production! Hannah would like to thank her family and friends for their love and support.
Kyra Britt
Kyra Britt is a sophomore Music Theatre major from Ellicott City, Maryland. She is excited to be in The Moment for the first time, and grateful to be performing again with her peers! Special thanks to her family and friends for supporting her in everything she does, and aspires to do.
Zeth Dixon
Zeth Dixon is a second year Music Theatre Major at Elon University. Previous credits at Elon include 42nd Street (Pat Denning/Ensemble), The Bubbly Black Girl Sheds Her Chameleon Skin (Gregory, Keith, Daddy, Lucas U/S), and #Silenced (Actor #4). He is happy and proud to share his artistic endeavors and wants to thank all those who have supported him thus far in his life and career.
Allison Durand
Allison is a first-year student from Louisville, Kentucky double majoring in Acting and Political Science. She is also a member of the Elon College Fellows Program. Allison is beyond thrilled to be involved in her first main-stage production and is excited to experience all Elon has to offer during her next three years.
Andy Edelman
Andy is thrilled to be ending his time at Elon with Movin' On. Working on this show has been a dream. Thank you to Professor Matos and all those involved! Andy is looking forward to moving to NYC after Graduation. Regional/Previous Credits: 42nd Street, Footloose, La Cage Aux Folles, The Music Man, Chicago, West Side Story.
Collin Flanagan
Collin Flanagan is a first-year Music Theatre major and is beyond delighted for his first ever performance at Elon! Some of his recent credits include Jack Kelly in Newsies, Tulsa in Gypsy, Pippin in Pippin, and Robert Martin in The Drowsy Chaperone. He wants to thank the faculty at Elon for such amazing training so far, and his fellow classmates for being so supportive and inspiring. Additional thanks to his family for always aiding him in pursuit of his passions.
Jaid Green
Jaid Green is a sophomore Music Theatre major and a Leadership Fellow from Wyckoff, New Jersey. She is currently assistant directing and understudying Rachel in Movin' On. She is also a member of Vital Signs A Cappella. During the Summer of 2021, she completed the Broadway Choreographer's Intensive with Dance Lab New York. Favorite roles include Brooke Wyndham in Legally Blonde, Mother/Singer/Swan in The Secret In The Wings, and Lady Beatrice in Once Upon A Mattress. @jaid.green
Anna Hertel
Anna is elated to be working on a new project for her very last show at Elon. She would like to thank her friends and family for their continuous love and support!
Anne-Sophie Hill
Anne-Sophie is a sophomore Musical Theatre major at Elon University this year. She has performed in various regional performances such as Chicago, Bring it On, Legally Blonde, as well as Elon's The Moment and The Bubbly Black Girl Sheds Her Chameleon Skin. She is beyond excited to continue her journey at Elon!
Bryant Howard
This is Bryant's first year and first Grand Night at Elon University, and he is so excited to perform alongside his talented peers. Bryant's previous performances at Elon include 42nd Street (Ensemble), Elon Cares, and upcoming as an understudy for Scott in Movin' On, a workshop. Bryant would like to thank the faculty and his peers for their hard work on this project and hopes you all enjoy!
Ella Huestis
Ella is a first-year Music Theatre student from Dallas, TX, and is thrilled to be performing on the Elon stage in Movin' On! She has performed in Collage, Elon Cares, and Grand Night at Elon. Past credits include Bonnie (Bonnie & Clyde), Roxie (Chicago), Little Sally/Dance Captain (Urinetown), Katherine/Dance Corps (Newsies). She would like to thank Julio Matos, Dr. John McCarty, and Alexandra Warren for their guidance and hard work on this production and for the opportunity to step out of her comfort zone. Enjoy the show! @ellagracehuestis
Hannah Kevitt
Hannah Kevitt is delighted to be back for her second year at Elon! Some of Hannah's favorite regional credits include: Miss Saigon (Serenbe Playhouse), A Chorus Line (Heritage Theatre Festival), The Wolves (Actor's Theatre of Charlotte), South Pacific (Triad Stage), and Fugitive Songs (Elon University). Hannah would like to thank her family and friends for their continued support. Hannah is so grateful for all of the opportunities that she's received over the years and is beyond excited to be a part of the Elon Music Theatre Family!
Mia McManamy
Mia is a First-Year BFA Music Theatre Major from Kansas City, Missouri who is also an Elon College Fellow with a minor in Communications. She is grateful to be understudying Linda in Movin' On, and for all she was able to learn and observe during this workshop process. She has worked at KC Rep, Starlight Theater, The Coterie, New Theater Restaurant, and graduated from Interlochen Arts Academy in Michigan where she spent her Senior Year of High School. She would not be here without her incredible family, teachers, and support system!
Tyler Okunski
Tyler is a senior music theatre major from California. During March 2020, Tyler was set to play Monty in Elon's production of Violet so he's thrilled to have one more opportunity to perform in Roberts Studio Theater in Movin' On. Other theatrical credits include Danny Zuko in Grease and Wadsworth in Clue: On Stage. Much love to family, as always.
Charlie Pelletier
Charlie is a sophomore transfer BFA Music Theatre student from Waterbury, CT, and is absolutely thrilled to be making their Elon main stage debut! Regional credits include Gypsy (ensemble) at Music Theatre of Connecticut. Other credits include A Chorus Line (Mark), Newsies (Finch), and Pippin (Pippin). Charlie would like to thank his mother for her never-ending love and support! Instagram: @charlesxpelletier
Candace Rhodes
Candace Rhodes is a junior musical theatre major at Elon University. She has played in various roles such as Working The Musical, Grand Hotel, Once on This Island, and The Bubbly Black Girl Sheds Her Chameleon Skin. Candace is thrilled to be a part of Elon's workshop production of Movin' On. She wants to thank her family, friends, and God for consistently supporting her endeavors.
Julianne Roberts
Julianne is a senior Music Theatre student and is thrilled to be performing in her last show at Elon. Prior to this show, you may have seen Julianne in Damn Yankees, Trojan Barbie, and multiple Grand Night performances! She would like to thank her parents, sister, and the rest of her family for their constant support over the years. She would also like to thank all of her professors, and especially Professor Matos, for helping her cultivate her skills as an actor, singer, and dancer to be successful in the industry. Enjoy the show!
Sitare Sadeghi
Sitare Sadeghi is a first-year Music Theatre major with a minor in Piano Pedagogy. Previous roles include Sally in Cabaret, Cinderella in Into The Woods, and Cassie in A Chorus Line. Sitare has also participated in Collage and Elon Cares as Music Director. She is thrilled to be making her Elon Mainstage Debut in Movin' On as Ensemble. Sitare is excited to start her journey performing on the Elon stage and is thankful for all of the opportunities her family has provided her. She hopes you enjoy the show!
Summer Severin
Summer is a freshman in the MT program and is so excited to be performing in her first main stage production! She would like to thank her family for their constant support in making her dreams come true. She sends all her love to the cast and crew. She hopes you enjoy the show!!
Mallorie Sievert
Mallorie is a first year Music Theatre major in the Honors Fellows program with a double major in Applied Mathematics. Some of her favorite roles have been Sarah Brown in Guys and Dolls, Marianne in Constellations, Nora Morton in Brighton Beach Memoirs, and Beth in Little Women. She is so incredibly excited and thankful to be a part of the Elon musical theatre family and hopes you enjoy the show!
Jessica Valente
Jessica Valente is a Junior Theatrical Design and Technology major from Wyckoff, New Jersey. She is very excited that Movin' On will be her stage-managing debut here at Elon. Some of Jessica's past Elon credits include Fall Dance Concert (Lighting Designer), Heart of Shrapnel (Asst. Lighting Designer), Fugitive Songs (Asst. Stage Manager), Beast Mode Champion (Asst. Stage Manager) and The Wolves (Asst. Stage Manager). Jessica has enjoyed working on this production and can't wait for everyone to see it! Jessica would also like to thank her family and friends for all their support.
Tara Venkataraman
Tara Venkataraman is a first-year Music Theatre major, Psychology minor, and Elon College of Arts and Sciences Fellow from Atlanta, GA. She is so excited to be in the ensemble of Movin' On! Some of Tara's previous credits include Sophie in Mamma Mia, Kit Kat Girl in Cabaret, and Ornella Understudy in Leap of Faith. Tara wants to thank her friends, teachers, and, most importantly, her family for all their love and support!
Gavin Connors
Gavin Connors is a sophomore acting major from Nashville, TN. He is very excited to be a part of his first main-stage show, The Cherry Orchard. Gavin has worked on various short films and student projects here at Elon and can't wait to get back to performing the magic of live theatre.