---
Collage
Performances at 6:30 and 8:30 pm on Friday, September 29, in Yeager Auditorium (Center for the Arts)
--- Dancing in the Landscape
No reservations/tickets required.
For Friday's performance, an Elon Express Bus will shuttle audience members from the front door of the Center for the Arts to Loy Farm.
Reservations for
John Proctor is the Villain
Content Disclosure: John Proctor is the Villain contains potentially activating themes including a scene of relationship violence, discussion of sexual abuse of a minor, and profanity.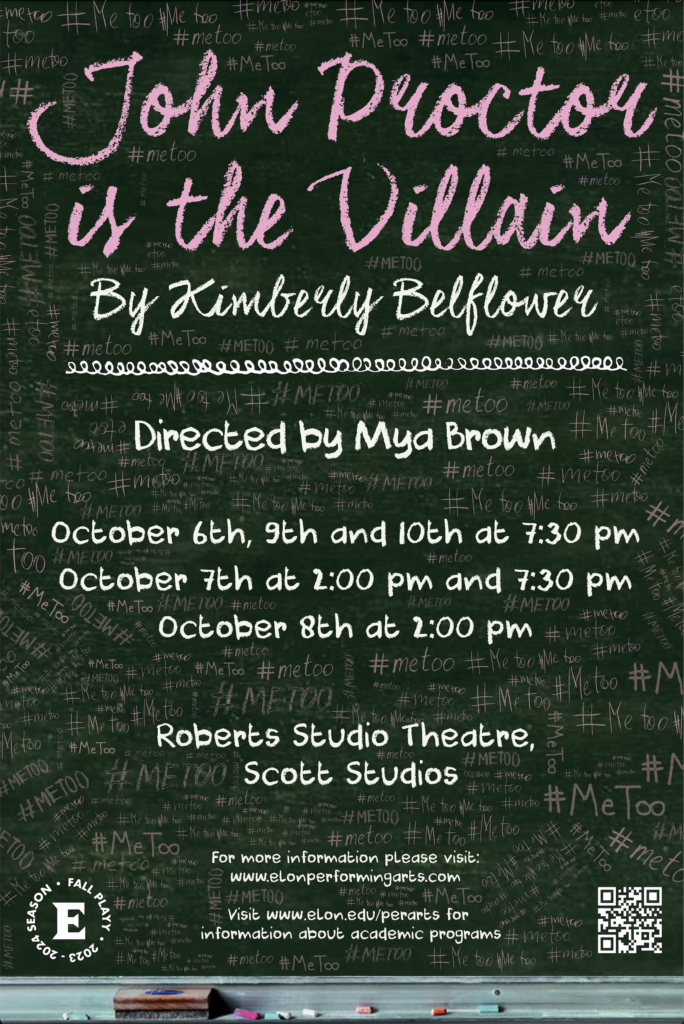 Join us for our 2023-24 Season!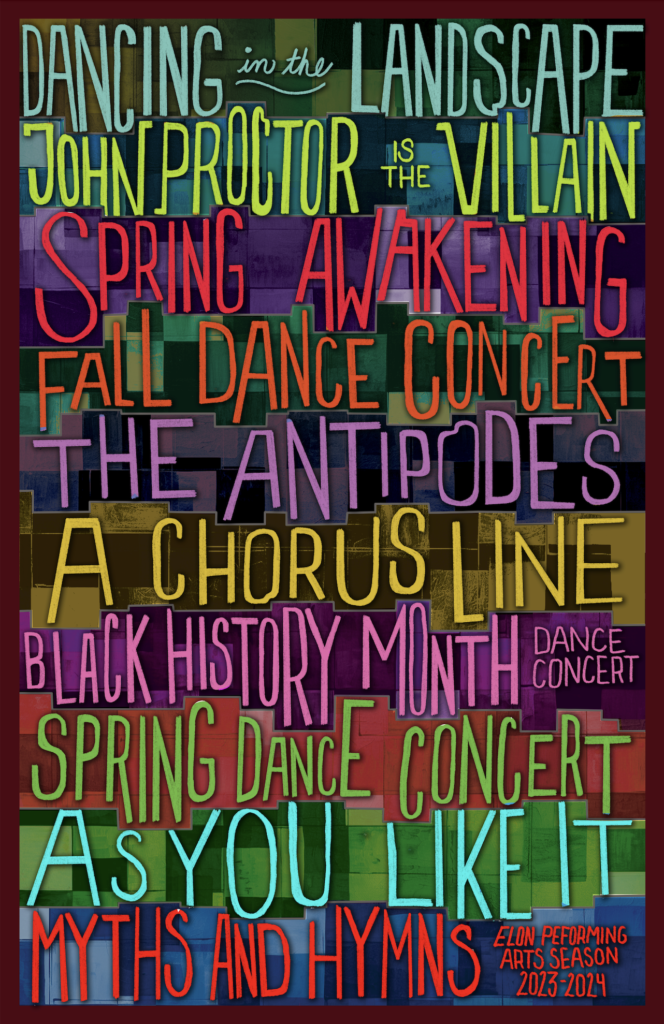 Mark Your Calendar for when Shows Go on Sale!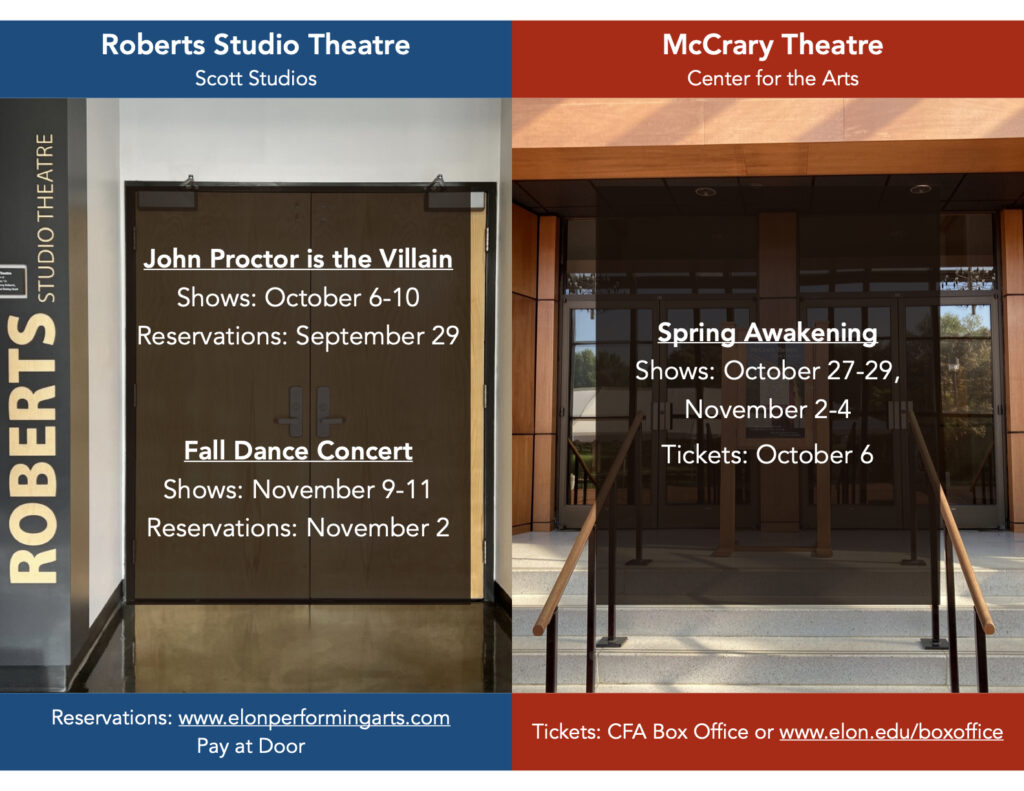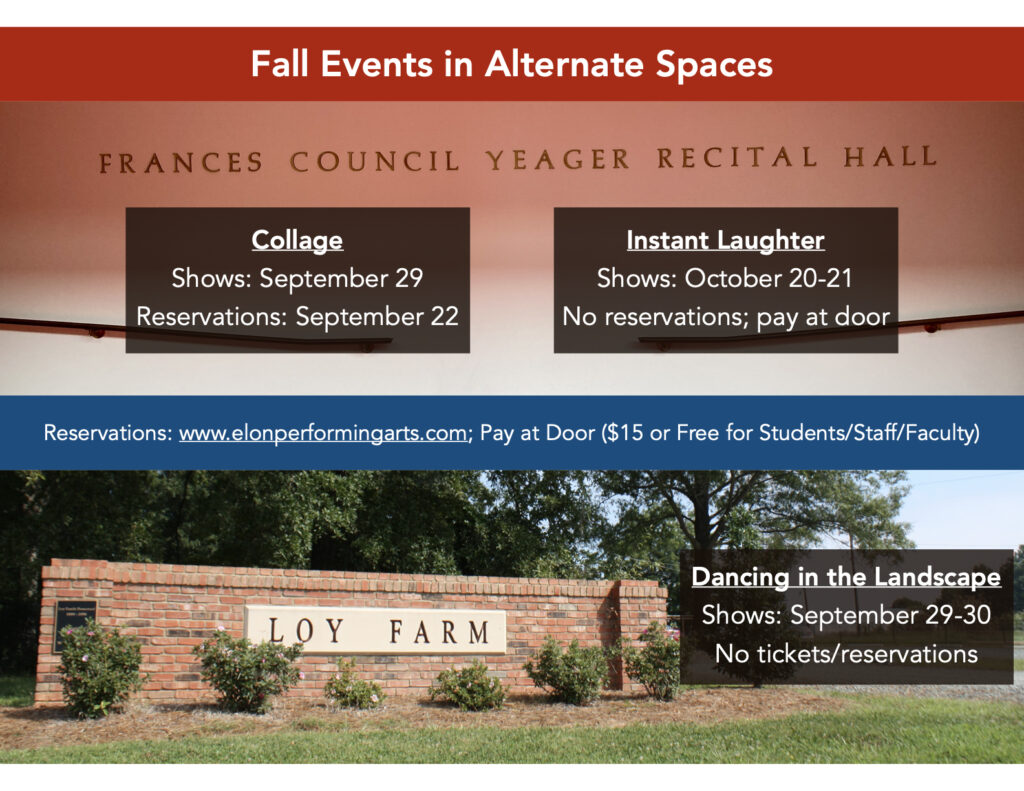 Free parking for both Scott Studios and Center for the Arts Performances